Introduce your kid to a range of life skills with our fun and durable multi-function hammer. It offers a mini-saw, mini-spanners, bottle opener, screwdriver and a knife. Perfectly sized for kids and for camping, but with sufficient weight to work great as a hammer.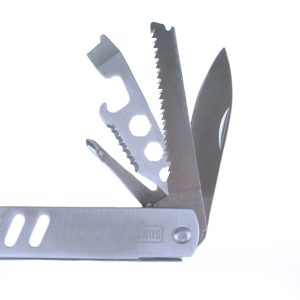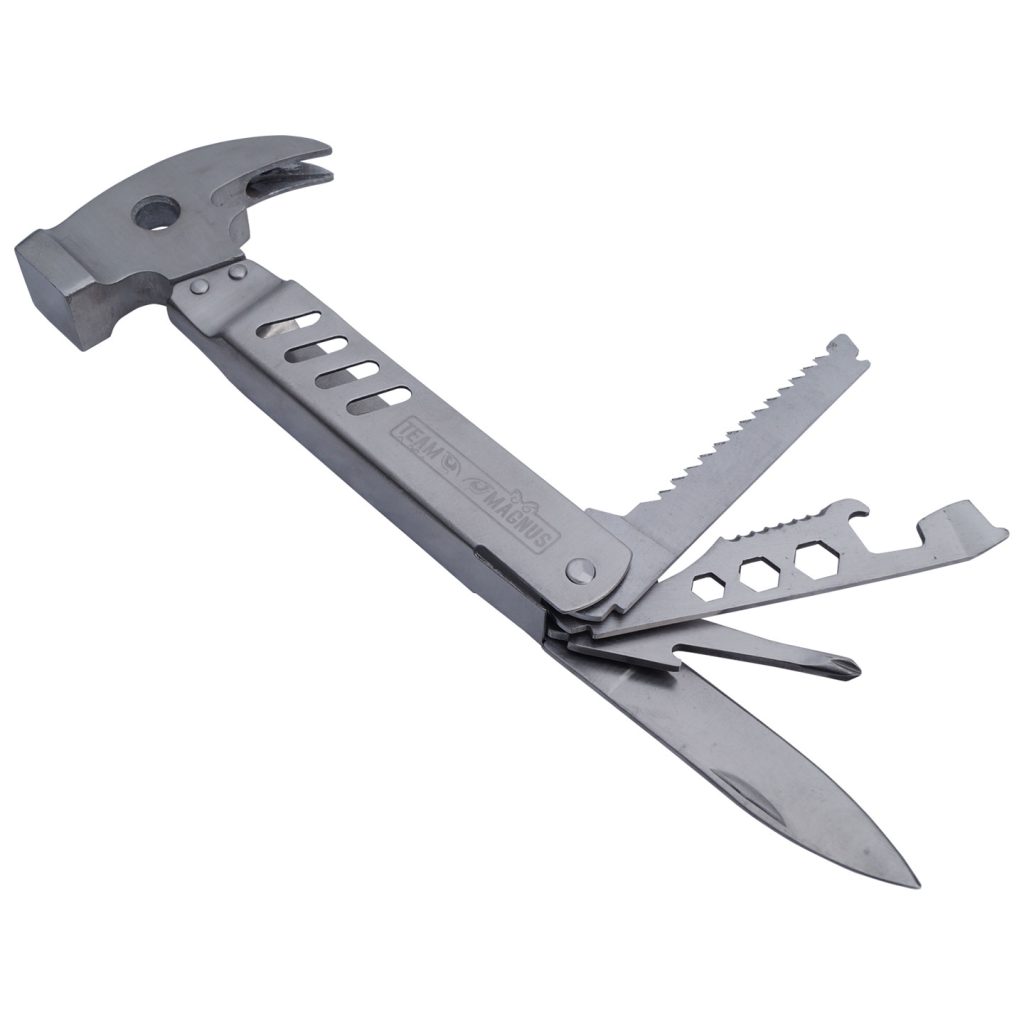 Description
---
Tent plugs, shelving, other quick solutions – this multi-tool is a great standby. The 230 grammes stainless steel hammer weighs as much as some larger, wood-handled hammers and does the job, while still hanging comfortably from a belt. Encased in the hammer handle you'll find a phillips screwdriver, mini-spanners, a mini-saw, a knife and a bottle opener.
Please note that the multi-tool hammer contains a hazardous, sharp functional edge and is not suitable for children under 5. The direct supervision of an adult is required.
Features
---
Intended use: Camping, woodwork, learning DIY
Recommended age: 8 – adult
Size: 15(L) x 7(W) x 5(H) cm
Weight: 230 grammes
Units per pack: 1
Colours: stainless steel, black
Material: Multi-tool in stainless steel, nylon pouch and belt attachment
Made in Zhejiang, China